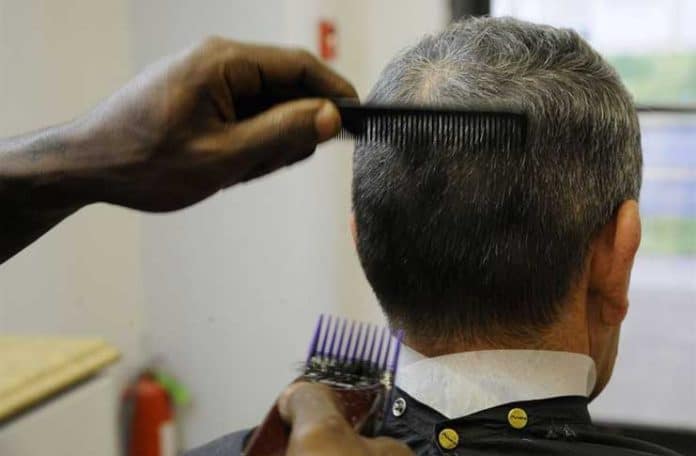 Everyone, if not all of us, needs a haircut every now and then.  Some go once a month, some frequent every two weeks. Putting up a barbershop or a hair salon franchise is something that's quite sensible. All you need is to get something that already has carved its reputation in the market. You need something that already has a name to get the clients and costumers pouring in. It's hard to find a barbershop that lives up to our standards, hence we don't really jump from one on to another if we find something that fills our needs. One great option is Bruno's Barbers Franchise…
Franchising a Bruno's Barbers is just like any other barbershop out there in terms of appearances. That's the only comparison that one can make whenever they frequent one. Long term customers beg to differ. The shop has long garnered attention for them being professional and for offering a wide variety of services and not just limited to haircuts. Their shops' ambiance exudes no nonsense without really going overboard.  They are devoted in fulfilling their clients' needs. Franchising one has long been overdue. It's not too late to jump onto the ship, though. Here are some of their requirements.
I want to get my Haircut Franchise. How would I go about in doing so?
Applicants interested in Bruno's Barbers Franchise are required to submit a letter of intent including information on the proposed site and its location map addressed to:
Bruno's Services Corporation (BSC)
Unit 209 Amberland Plaza
Julia Vargas Avenue
Ortigas Center, Pasig City
It is important to indicate the applicant's complete contact details in this letter. Bruno's Franchise applicants will also be required to complete an information sheet upon BSC's notice. Other documents will later be requested by BSC depending on the status of the application. It goes without saying that location is the key. Finding a good one helps speed up the process.
I found a good location for my Hair Salon Franchise. How big does a Bruno's Barbers shop need to be?
It depends on the location and floor lay-out. The area required for a barber shop is 50 to 100 square meters. It needs to provide ample parking for customers and provision for a visible signage.
I give up. I can't find a good location. Can Bruno's Barbers help me with it?
The franchise applicant has to look for a good location and then the Bruno's Barbers company evaluates the proposed site right after getting the receipt of the applicant's letter of intent. They will then advise the applicant if the site is suitable or not for Bruno's Barbers.
Just how much is the Bruno's Barbers Franchise fee?
Presently, the franchise fee is five hundred fifty thousand pesos (Php 550,000) for a five year term. Upon its expiration, the term may be renewed upon agreement of BSC and the franchisee.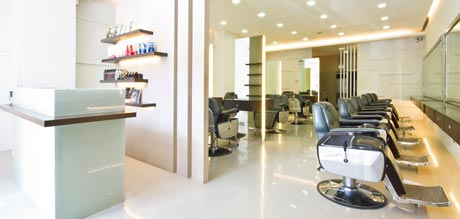 It sounds interesting. What does that franchise package include?
Use of the Bruno's Barbers name and trademark
Use of the Bruno's Barbers winning system
Help with the screening and training of your own staff
Start-up assistance
Construction assistance of the shop
Do I need a huge capital for this? How much is usually required?
The capitalization needed for a Bruno's Barbers Franchise is between P 3.8M and P4.5M. It all depends on the size and location and it's inclusive of the above mentioned franchise fee.  It won't burn a hole in your pocket.
What is included in the capitalization?
Improvement of the leasehold
The construction and the design management fee
Advance rental and security deposits
Permits and licenses
Equipment which already includes the barbers chairs
Service and the maintenance apparatus
Furniture and fixtures
Initial stock of service and office supplies
Staff requirements
Marketing materials when your shop opens
What about Royalty fee? How much is it?          
Royalty fee is ten percent (10%) of the gross sales.
Is there a fast return of investment in Bruno's Barbers Franchise?
There are a lot of factors in this franchise to consider. The return on investment depends on the location, sales, management controls, rental and other operating costs. Different possibilities on returns are to be discussed at a stage in the application.
What about advertising? Who takes care of them?
Some of the costs are shouldered by the franchisee for advertising deemed necessary by Bruno's Services Corporation during the whole term of the franchise agreement. The franchisees may opt to have additional advertising but they must seek first and gain approval of the BSC.
Contact Details
Interested in franchising a Bruno's Barbers? You may contact them at:
Website: www.brunosbarbers.com
Email: info@brunosbarbers.com
Phone No.: (02)631-1405
Tel/Fax: (02)637-2957
Address: BRUNO'S SERVICES CORPORATION, Unit 209 Amberland Plaza, Julia Vargas Avenue, Ortigas Center, Pasig City, Philippines