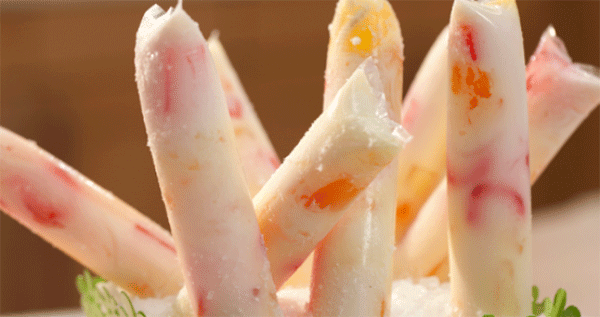 You are reading this article on your desktop computer, or maybe on a laptop computer with an apple logo on it, or perhaps on a tablet, or on your smart phone device. With the technology nowadays, and how fast gadgets are upgrading on a yearly basis, all these things came from very simple ideas.
Remember who invented the light bulb, or the one who invented the first telephone. These people started to invent the things from scratch and here we are using and enjoying all their inventions today! It is easy to upgrade and remodel. But creating something out of nothing is a really big thing.
As a famous quote says, "Big things often have small beginnings" we will find out how 5 Filipinos, with 5 small capital business ideas, turned into 5 of the best businesses in the Philippines.
From Ice Candy Vendors to Multi-Millionaires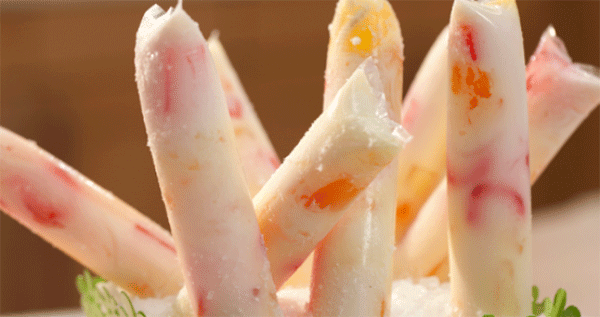 Rodolfo and Rosiell De Leon started their family when they were still in college freshies. In order to provide for their own needs, the couple left their studies and Rodolfo started working while Rosiell was left to take care of their baby.
Then came the lowest point of their lives in 2011, Rodolfo lost his job. Money stopped coming while everyday expenses continued to pile up. The savings they acquired over the years were all used up. They can't even pay for the gas so they used charcoal instead to cook their food.
All that was left was a single 20 peso bill in Rosiell's wallet. Instead of using it to buy a lottery ticket, they bought 100 pieces of plastic bags, made ice bags and sold for P3 each. With the P300, they made ice candies. Their first clients were their neighbors, then their community, until it reached several schools and mini groceries. From P300, they were earning P5000 per week! They expanded their business and now they are earning P15000 per day. They now have their own ice factory plus 40 ice candy refrigerators on different schools in Antipolo.
From a Gasoline Boy to a Big Businessman

Reynaldo Carpio was raised from a family of farmers. He went to Manila to study college and became a working student. He slept under the stairs of his aunt's salon. Every time someone used the stairs, particles of dust and dirt fall on him.
This experience made him strive more. He worked as a car mechanic and a carrier of goods in a wet market to support his studies. One of Rey's aunts saw his determination and thus hiring him as a messenger in her law firm. Even if his Engineering course is different with his work, he photocopied legal documents and studies them.
After graduating, he worked as a gasoline boy until he got his license as a Civil Engineer. He got a job in a construction company. Because of his hard-work he was promoted until his experience encouraged him to build his own business.
At P5000 capital, Rey registered his business as 'R.A. Carpio Construction'. His company started building doors, windows, and other small parts of a house. His first clients were his classmates which become his stepping stone in further gaining more clients and projects. At 27, he gained his first million.
Now, Rey Carpio owns a real-estate company and a collection of beautiful, elegant cars.
From Renting Apartment to Developing Condominiums
Andrew Tan was born and grew up in downtown manila. Son of poor immigrants from a province in China, he dreamed of owning a small business someday. When he was still a child, his family used to share an apartment with four other families wherein all of the families share on one bathroom.
Young Andrew persevered in his studies and graduated college with flying colors while working. He always preferred to walk instead of riding public jeepneys because he lacked money. At the age of 25, he started a trading firm that distributes imported appliances and made a million two years later.
He ventured into developing residential properties. Faced by a down economy and unstable government in the late 80's and early 90's, Tan never backed down and became innovative. His flagship company Megaworld developed Eastwood City, the country's first live-work-play residential community.
Now, Andrew Tan owns Megaworld and Empire East. He is regarded as the number 1 condominium developer in the Philippines. His other well-known projects are the 25-hecatre Newport City in Pasay City, and the 50-hectare McKinley Hill in Taguig City. Andrew Tan also owns the largest franchise outlets of Mc Donald's in the Philippines. He is also the biggest brandy producer in the world through his Emperador Distillers Inc.
From an Ice Cream Parlor to the Largest Fast Food Chain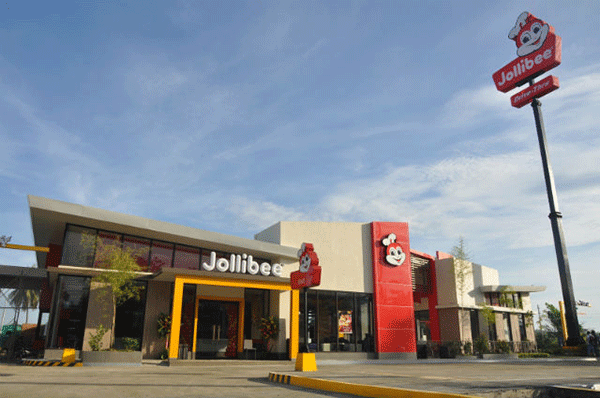 Tony Tan Caktiong, born from a poor family in China, migrated with his family to the Philippines for a better life. He started working when his father opened a restaurant which was a success. Their business sustained Tony's education until college, where he finished a degree of chemical engineering.
Inspired by his visit in an ice cream plant, he started his own restaurant business by purchasing a franchise from Magnolia. He opened two ice cream parlors. He added hot meals and sandwiches to give an alternative for the customers who were requesting for it.
After 3 more years, Tony discontinued the franchise and started to make his own fast-food outlet. He needed a brand name. With the help of his family he used the name "Jollibee". It came from the word "jolly", which symbolizes happiness; and "bee", which is an insect characterized by being hard-working and fast. Tony used franchising business model to expand half of his fast-food outlets in the Philippines.
Today the Jollibee brand is worth several billion pesos. It has total stores of 830 stores worldwide. Jollibee Food Corporation (JFC) also has ownership of several fast food businesses like Chowking, Greenwich Pizza, Red Ribbon, Mang Inasal, and Burger King Philippines.
From Selling Shoes to Owning Supermalls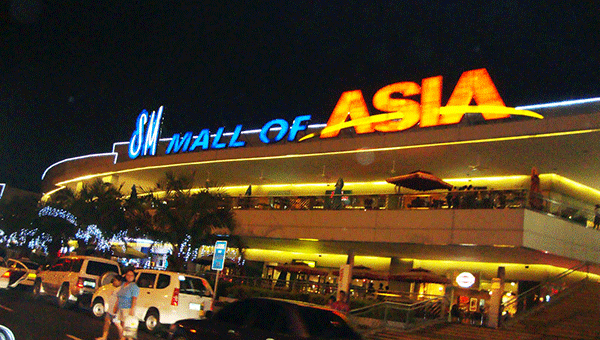 Henry Sy Sr. started working in his father's mini store in Quiapo at the age of 12. He devised ways to earn extra by making 'sachets' and selling them. Their store burned down in WWII. In order to survive, Henry did buying and selling of stuffs. After the war he ventured into reselling imported shoes from US.
This became his break and he started managing shoe stores with his friends. He started studying and upon acquiring a lot of business ideas, he opened his first SM, the Shoe Mart. From shoes, he expanded into apparels and other merchandise.
His first department store opened after the Martial Law was declared. He started investing in properties for his malls. Despite the state of the economy that time, Henry Sy was expanding and building more malls. He later entered the banking business and created Banco De Oro (BDO). He also started property development with the SM Development Corporation (SMDC). From department stores, he included supermarkets, hardware stores, appliance stores, toy stores, home stores, and baby stores. Now SM has 52 branches in the Philippines and 6 in China. Sy is the richest man in the country with an estimated net worth of $14.2 billion according to Forbes.
Are you the Next Story?
These are only 5 of many admirable success stories we witnessed, read about and watched on TV. If they can do it, you can too! As Napoleon Hill said, "Whatever your mind can conceive and believe it can achieve". The question is, are you willing to take the price today for the success you will be reaping in the future?
TJ is an alumnus of the University of the Philippines Diliman. He is currently running an online business from home. He writes business articles for passion. On his free time he plays Dota 2. He simply wants to be a good son, brother, boyfriend, and Filipino citizen.