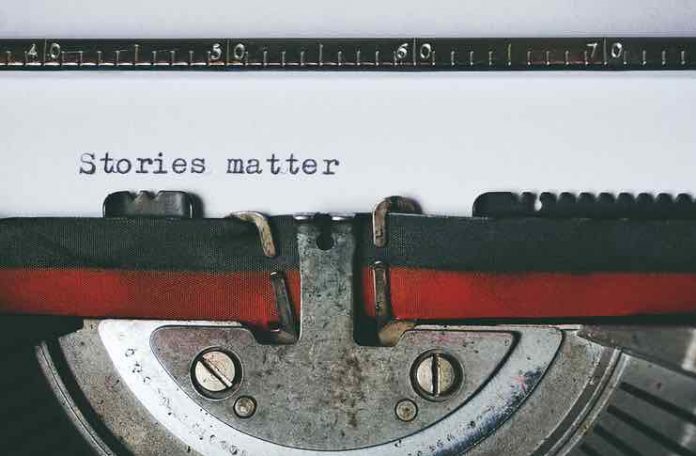 Looking for useful ways in which your business can use Press Release Marketing? You've reached the right place. One of the first things that come to mind when talking about PR strategies is issuing a press release. Everyone knows how beneficial press releases can be for a business, however,  not everyone knows when and how to use them. Typically, press releases are written reports that briefly communicate specific information, such as an event or the release of a new product. Press releases are generally written about organizations or businesses and are issued to the media throughout various platforms. 
However, startup owners usually forget that media outlets might not immediately run the press release. Each media outlet targets a group of people with specific interests; it only makes sense for the outlet to publish a press release that would interest their readers, benefit them in some way, and is relevant to the industry. 
For instance, a fashion magazine wouldn't run with a piece about gym equipment. This is why you should consider a variety of relevant media outlets and maybe even write several versions of the press release. The more apt and beneficial the report is to the industry and community, the more likely influencers, bloggers, and other social media figures will promote it. 
How Your Business Can Use Press Release Marketing Effectively
The goal behind a press release is to promote important and specific matters clearly. Press releases follow a certain format and are created to serve three main promotional and marketing purposes. It is designed to alert the media about an event so that they could spread the word about it,  to reach a reporter who can create a full news article about the business through the release, or to promote the business's general appearance and increase brand awareness. 
Press releases should be interesting and exciting; they should tell a story that people would want to read. Your press release should be news-worthy. When done right, press releases can do wondrous things for your business. They can allow your business to have a strong voice and stand out in competitive markets. Here are 7 ways how your business can use press release marketing. 
1. Pair It With Your SEO Strategy
Paring your press release marketing, or designing it to compliment your current search engine optimization strategy is one way to use a press release campaign. For this strategy to be successful, however, you must need a really strong news story. 
The problem with creating a press release to go hand-in-hand with your SEO strategy is that search engines are usually created to gain backlinks rather than to tell news stories. So before you create one,  make sure that you have a newsworthy topic and that a press release is the best way to share it with the world. 
When paired with SEO, press releases tend to have more indirect value than direct value. Direct value is when the URL of your press release is ranking on search engines, creating organic traffic, and therefore increasing brand awareness. While direct value is possible to obtain with the SEO benefits that come with press releases, it is rather hard and rare. If your press release is valuable, unique, authentic, and impressive, then someone relevant is likely to pick it up. This is where the real value of a press release lies. 
Just then, your business will get all the citations, buzz, referral traffic, and mentions. SEO press release benefits also include brand visibility and name recognition, natural links that come from outside sources,  site authority, backlinks, and referral traffic. 
To write this type of press release, you must carry out extensive keyword research. The selection of keywords that you include is the determinant factor behind optimizing your SEO press release. 
You should employ at least one keyword and incorporate it in an anchor link, your headline, and the first paragraph. Make sure not to go overboard with the keywords as Google will be quick to identify this. You can use online keyword volume tools, long-tail- and specific keywords, along with the context that would appeal to the readers to help you create a successful press release. 
You should also treat the links and anchor texts with consideration; for every 500 words, use only 2 to 3 links. Usually, press releases are about 400 to 600 words long, which limits you to only 2 to 3 anchor text links. If you use many links, your press release may be seen as spam content and gets blocked from SERPs. 
2. Press Release For Blogger Outreach
Writing a press release specifically for blogger outreach can help your brand gain a lot of exposure. Many people get influenced by blogs when purchasing products or subscribing to services; blogs are considered to be significant information resources amongst avid consumers. 
When writing a press release for a blogger outreach pitch, you must keep in mind that you are writing content that must appeal to both bloggers and your initial target audience. Your press release, in this case, must cover a new or unique angle or an extra share factor. You must also keep the demographics aspect in mind.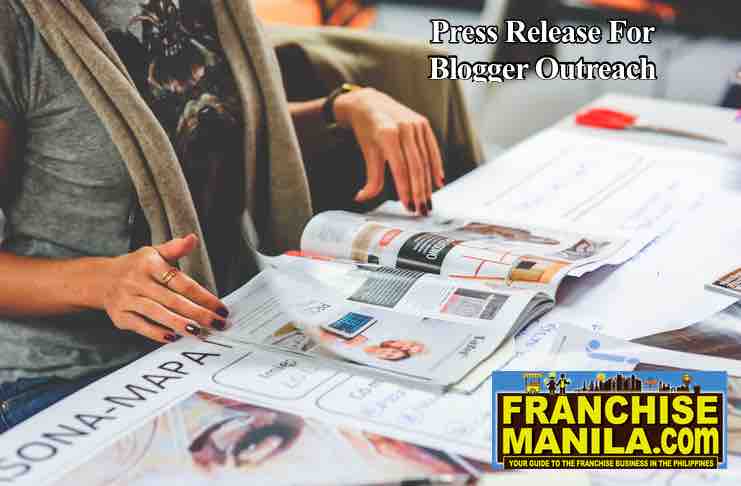 Most bloggers are Millenials and Gen Zs; will they find your content interesting and would they be willing to share it with their own audience? Bloggers want to share content that will create conversations- they are searching for things that will make people react. This is why you must come up with a good headline for your press release. However, make sure not to overdo it; don't exaggerate, just keep it new and fresh. 
The best way to write content for blogger outreach would be by learning more about your target blogger(s). Overall, your press release must be exciting, powerful, and relevant. To get noticed, here are some things that you can do: mention or acknowledge the bloggers on different social media accounts, use relevant trending hashtags, and choose the right timing for your audience. 
Interact with your followers; try to get them talking about your press release. Ask questions and create polls to incite conversations. You should also make sure to add a suitable picture that is visually appealing so that you can grab people's attention. 
3. Position Yourself as an Expert
Issuing a press release to position yourself as an expert is a great way to establish credibility and reliability. In today's world, expertise matters more than ever. Consumers want to be involved and educated about the industry. 
They want to grasp the know-how to make sure that they are making the right decisions when settling for a certain brand or product. If you become the person that provides current and prospective customers with all the information and answers that they need, who else are they going to turn to for that specific product or service? 
Positioning yourself as an expert shows the audience that you know what you're doing and that your business can provide them with exactly what they need. Take this press release as an opportunity to demonstrate your expertise, trustworthiness, and integrity. This will not only set you as an industry expert, but it can also turn your business into an authoritative or leading entity in the field.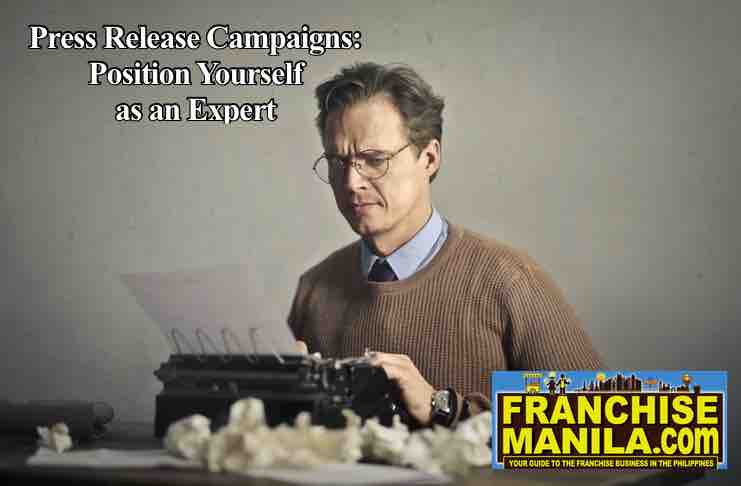 This type of press release can go wrong very easily, so make sure to keep it light and interesting. Make sure that your content is educational, yet entertaining, and that it is about a topic that people are actually interested in. 
For instance, if you're in the fashion industry, the chances are that your audience is more likely to be interested in fashion and sustainability as opposed to different threading machines. They want to know what your brand is doing to help preserve the environment and how they can trust you in that specific area, and not the technicalities of the industry itself. 
Make sure that you are writing a story and not an advertisement; don't say "we do this" or "we do that." Showing that you know enough about that topic already indicates that this is how your business operates. Keep your content about the people and how the topic which you are discussing will help them.
4. Go Traditional
You can always take the more traditional route when it comes to the world of press releases, and target individual journalists. Keep in mind that journalists receive hundreds of press release pitches via emails every day and that there is no way that they will have the time and energy to sort through them all. 
This is why you must make it a point to grasp their attention in the subject line of your email. Including the name of the journalist that you're pitching to in the subject line may even do the trick. 
The journalist wants to know that you are not sending out your pitch to a mass list of journalists, rather you took time to research topics that they usually write about. Try to include dates and details, such as the company name and product or event type, as this will allow the journalist to prioritize pitches based on deadlines. 
The first couple of lines in the email will determine whether the journalist will actually read your press release or not. Greet the journalist by their names appropriately, and then proceed to give an interesting and intriguing brief about your story followed by why you believe it's important for them and the community. 
Make sure that your press release takes on an interesting angle – one that hasn't been covered before. You should also pitch your story to the right people; selecting a few relevant figures is the key. 
Make sure that your chosen journalists have covered similar topics. When you're dealing with the right type of journalist, you'll be getting better coverage. You should always send the press release in advance so that they have a generous lead time. To make sure that you don't get ignored, you must follow up over the phone. As your emails may easily get lost in their inbox. 
5. Source of Updates
Similar to establishing yourself as an industry expert, a great way to attain credibility is to establish yourself as the source of major or minor updates in your industry. Covering new topics in your field will show that you are up to date and are always employing new technologies or techniques in your operations. 
This way, your customers will feel as though they are always on top of the latest trends. If you're in the technology industry, writing about the latest computer processor will make your audience believe that every time you tend to incorporate or plan to introduce new revolutionary products. Shedding light on the latest and trendy releases or news will make your business the "hot topic." Your business will turn from a mere source of updates to a trendy brand. 
6. Website Link
If you're running a large press release marketing campaign, or issue them regularly, you should post a link of them on your own website. You can create a news section on your website where you post your monthly or frequent releases. You can also write a "framing post," one that is dedicated to your press release, on your website. In this post, make sure to write a captivating, descriptive introductory paragraph and add the link. You'd be surprised with the number of clicks your press release will receive. 
7. Newsletter
If you use newsletters as a part of your promotional or marketing campaigns, they can be a great asset to your press release strategy. If your customers receive monthly newsletters, you can include the link to your press release, along with a brief description. Make sure that the timing is suitable, however, don't send the link to a press release that notifies people about an upcoming event after the event. 
Press releases have been used for multiple purposes ever since the year 1906. They are mainly used for marketing and promotional purposes, and when used correctly, they can benefit your business in several ways. There are many ways in which you can implement your press release marketing strategy. Whether you decide to pitch it directly to a journalist or use it to establish yourself as an industry expert, make sure that it's fresh, interesting, and relevant to your audience. 
Want to read more of our posts? Check out this post about how to grow your startup company, our article about how to grow your business on Instagram. or our Email Marketing Tips. 
Danella Yaptinchay is the managing director of Full Suite, a service company providing back end support to small businesses. She is a cofounder of Co.lab, a coworking space, and of the media company Homegrown.ph. In constant pursuit of balance and self-development, she tries to apply the practices of yoga to her daily life.