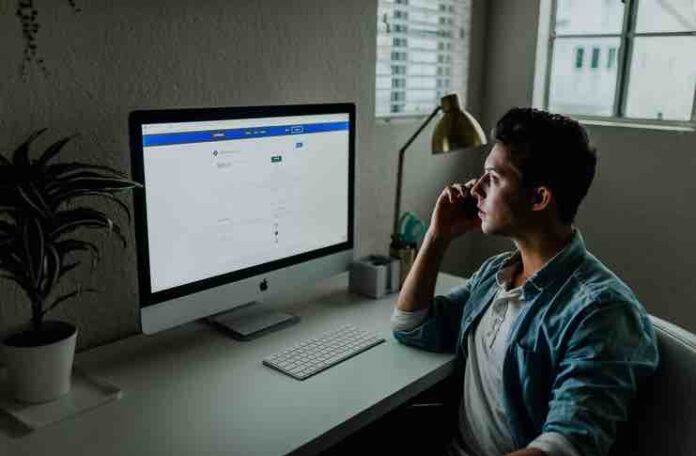 Planning to start a small business or already own one? No matter in which of the two scenarios you are in – you will always need to stay on top of your accounting. This means keeping track of your business expenses, collecting payments from clients, monitoring financial reports, and more. This can be a lot (of headaches) for a young entrepreneur who wants to focus on growing his business. Bookkeeping can be overwhelming for any business owner. That's why it's so important to simplify your small business accounting and make it easier for you to handle. 
I know, no one looks forward to doing accounting tasks, but it can get much worse if you don't stay on top of it. Thankfully, technology has evolved so much in recent years, making it easy for normal people like you and me (who have no idea in accounting) – to really do these "scary" tasks.
In this post, I'll discuss a few basic tactics to simplify your small business accounting.
5 Tactics To Simplify Your Small Business Accounting:
The secret is to streamline your small business processes, simplify wherever you can by adopting new technologies, and sticking to the basics.
1. Automate by Using Cloud-based Software 
As said, technology is advancing incredibly fast and making our lives easier in so many aspects. Also in the world of Accounting. 
Start using cloud-based accounting software that can streamline your daily bookkeeping tasks. Services like FinancePal, for example, can even provide you more than just the basic accounting services. They'll set up a dedicated team for your business, that will learn the ins and outs of your business's finances. 
FinancePal is an online service that combines real accounting expertise with innovative software tools which can manage your accounting, bookkeeping, Payroll and Tax preparation. FinancePal can easily help you with creating your receipts as well as your monthly P&L reports. Won't that take a ton of stress and frustration off your chest?
Software services like FinancePal allow you to access your data using the internet. All your data is stored securely and remotely, and you can connect to it at any time, from any device. This will add much more flexibility to your business, allowing you to manage your accounting or process payments from a coffee shop or on the beach, far away from your office.
In general, you should embrace new technologies for all your business operations. Look for apps to help you manage your time better, manage employees, calendar reminders to help you stay on top of tasks, and more.
Cloud-based software will help you simplify your small business accounting, and let you focus on the real work that can grow your little empire.
2. Create a Routine for Accounting Tasks
I know, accounting tasks can be dreadful for those of us who want to focus on creating products, marketing them and closing deals. However, if you create a small routine, even just for 30 minutes once a week, for doing the basic accounting tasks – it'll make you feel so much better.
First, it will help you stay on top of your numbers. Most importantly, it will be much easier on you if you did a little accounting once a week than let the books explode in your face at the end of the year. 
If you establish a weekly routine for your accounting tasks – you'll be much more organized. You'll know better how your business is really doing, which will in turn help you make better financial decisions. 
3. Open a Separate Business Bank Account
This is sometimes overlooked by small business owners, as they don't think they need another bank account. They think it's just a headache. However, opening a dedicated business bank account will help immensely to simplify your small business accounting.
Just think of it logically: Mixing up your business transactions with your day-to-day personal transactions in one bank account can potentially create a HUGE mess. You don't want to reach that point. 
Mixing the two accounts will make it difficult to know the real state of your business finances. Opening a separate bank account for your business will save you lots of time over the long run. It will also make it much simpler to track your revenues and expenses. 
You should also get yourself a business credit card. Paying for your business expenses with a business credit card will help you build a better credit profile for your business. However, don't use it for buying personal stuff! 🙂
4. Track and Sort All Your Receipts
You may think "Are you serious? Of course I do that!". Well, you'll be surprised how this simple task is a problem for so many small business owners. It's not about the complexity of the task, it's about consistency. Being consistent in keeping track and sorting all your receipts is the key to keeping your business's finances healthy. I know, it can be easy to lose a paper receipt, but this brings me back to adopting new technologies.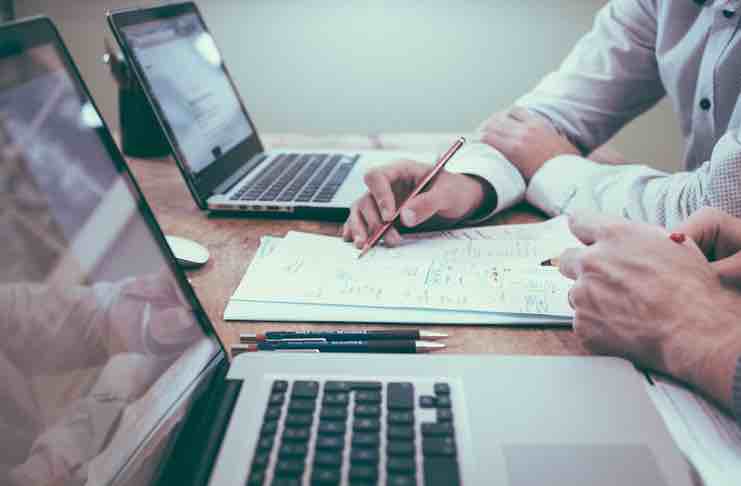 These days, it's so easy to just take a picture of every receipt, send it to your cloud accounting platform, archive it, and sort it out nicely. You'll never lose receipts that way. Making this a HABIT – is key. If you fail at that, most chances are your accounting will become a mess.
5. Manage & Monitor Your Current P&L Statements
Profit and Loss are probably the most important metrics of any business, no matter the size. If you're one of those business owners who take a peek at your P&L statement every quarter, it's NOT good. Bad news and factors that are out of your control may hit you badly – without a warning.
You should make another habit of keeping an up-to-date P&L statement. This will allow you to easily get an updated snapshot of the overall health of your small business. And you'll be able to do this any time. 
The up-to-date P&L you'll be managing should always include these items: revenue, cost of goods, operating expenses, operating income, gross margin, and net profit.
To conclude, we know that running a small business can be tough, but complex accounting issues can be overwhelming. That's why it's so important that you try to simplify your small business accounting, as much as you can. Start with the tips above, and come back later for more!
Want to read more of our latest posts? Learn if you need collateral for a small business loan.
Arun is an avid blogger and business expert. He's been in business from the moment he finished school and hasn't stopped growing ever since.