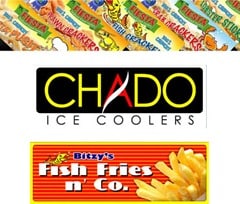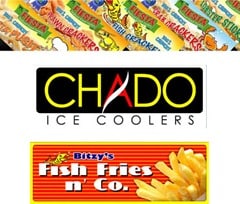 TS Fiesta Seafood Snack Corporation, a Philippine based company, was reorganized, formed and expanded in the last quarter of 2010 that started from the family business Tanso Food Products, established in the early 70's.  It's mission is to serve and provide quality food and healthy drinks that is focused on improving their consumers' taste standards.
They manufacture, export, toll packing and selling of franchising businesses of various seafood snacks and Japanese tea drinks.  Their seafood snacks are made from rice based products mixed with natural ingredients of various seafood products from fish, prawn, crab, lobster, and squid.
Their Japanese tea drinks are mixed herbal seeds with a variety of fruit flavors.
Their franchise management and marketing team partner, Empeño-Reyes Food Co. Ltd., handles their franchising business.
They are a proud member of PHILEXPORT and PHILFOODEX.  Their franchise system was developed by Francorp International Franchising Corp.  They're also a member of the Philippine Franchise Association (PFA), and Association of Filipino Franchisers, Inc. (AFFI).  They were also awarded with Gold Brand Philippines 2011-2013.
Contact Details
Website: tsfiesta.com
Email: sales@tsfiesta.com
Address: By-pass road, Sta. Cruz, Sta. Maria, Bulacan, Philippines
Telephone nos.: (02)216-0158, (02)365-2023, (02)361-8449
Empeño-Reyes Food Co. Ltd. (Marketing Partner) Telephone: (02)441-2651
Fax no: (02)365-2433
Products of TS Fiesta Seafood Snack Corporation
Below is a list of franchising businesses offered by the company:
Jack is a self-made entrepreneur, who actually started out in the Military, then worked for the Government for a few years, until he finally made that bold step and started out his own online and offline businesses. He's never looked back ever since, and hasn't been happier…