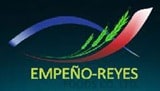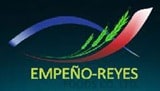 Empeño-Reyes Food Company Limited, a Philippine based company, aims to promote healthy living to the Filipino consumers by preparing healthy and nutritious snacks at affordable prices.  They go under the trade name "Kuya's Special" serving quality healthy snacks at competitive prices.
Their first line of product is the Kuya's Special Lumpiang Sariwa or also known as fresh spring roll.  They also offer their own version of the street food Ice Scramble.
Their franchising system was developed by Francorp International Franchising Corp.  They are also a member of the Philippine Franchise Association (PFA), Association of Filipino Franchisers, Inc. (AFFI), and Quick Traders Marketing and Advertising Services.  They were also awarded with Gold Brand Philippines 2011-2013.
Contact Details
Website: erfoods.com
Email: info@erfoods.com
Address: Suites 503-504, West Trade Center, 132 West Ave., Quezon City, Philippines.  Landmark – It's in front of Capital City Baptist Church
Telephone no.: (02)921-9474, (02)921-9476
Telefax no.: (02)441-2651
Products of Empeño-Reyes Foods Company Limited
Below is a list of franchising businesses offered by the company:
(updated Sept. 30, 2012)
Jack is a self-made entrepreneur, who actually started out in the Military, then worked for the Government for a few years, until he finally made that bold step and started out his own online and offline businesses. He's never looked back ever since, and hasn't been happier…