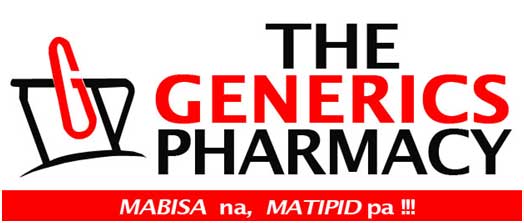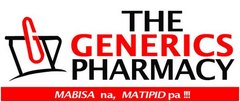 The Generics Pharmacy is a franchise that advocates cheaper medicines which gives an alternative for those who can't buy expensive branded medicines. Bringing cheaper alternative to the masses without compromising the quality is the top priority of the Generics Pharmacy Franchise.
In line with their mission to provide medicines that are accessible to all Filipinos, the Generics Pharmacy is aggressively looking for franchise partners who share the same calling. So do you think you've been called or have the heart of helping Filipinos while earning? If so, the Generics Pharmacy is offering franchises for as low as 650,000 pesos to 850,000 pesos.  This includes the franchise fee of 210,000 pesos, a royalty fee and advertising fee of 1% gross sales.  It also includes a renewable franchise term of 3 years and an additional two 3 year terms for a total of 9 years.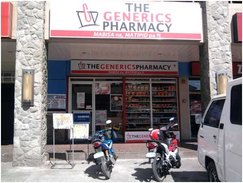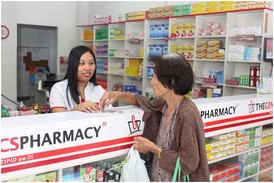 Franchise fee covers the right to use their trademark, name and logo, start up and pre-opening assistance, site evaluation assistance, architectural, store design and construction assistance, franchise operations manual, extensive training on pharmacy retailing, business management, operations management and customer service. The Generics Pharmacy will also provide guidance and education on drugs, uniforms, regular advertising support, marketing and promotion assistance.
As a franchisee the Generics Pharmacy will do regular monitoring of your outlet, direct and open-line communication with the franchisee, on-going business consulting and guidance, refresher trainings on new products, services, promotions and retail innovations, national and local store marketing support and guidance.
The ideal location for the Generics Pharmacy franchise should have a minimum space of 15 square meters for a stand alone or in-line unit which must be ideally near hospitals, medical clinics, big drugstore chains, health food stores, public markets, supermarkets, groceries, mall, department stores, cosmetic and convenience stores.
Potential franchisees must meet the investments required and be able to run the business full time, must be willing to learn the business and operate within a franchise system. They must also be people and customer service oriented which is in-line with their mission. They also must be aggressive, hard-working and motivated to succeed and grow. No prior experience is needed as the Generics Pharmacy will support the franchisee all the way.
The Generics Pharmacy Franchise: Contact Details
If you have any more questions regarding The Generics Pharmacy Franchise, you may contact them through their contact details below:
Website: www.thegenericspharmacy.com, www.tgp.com.ph, www.ufranchiseasia.com/#!generics-pharmacy-franchise/c161x

Facebook: facebook.com/tgpthegenericspharmacy
Email: leona1719@yahoo.com, joy_camaro08@yahoo.com, comments@tgp.com.ph
Phone No.: (02)821-1111 loc.407, (02)821-5304
Fax No.: (02)821-6103, (02)821-5304
Address: 14 Edison St. corner Culdesac St., Leviste Homes, West Service Road, Sun Valley, Paranque City, Philippines
Jack is a self-made entrepreneur, who actually started out in the Military, then worked for the Government for a few years, until he finally made that bold step and started out his own online and offline businesses. He's never looked back ever since, and hasn't been happier…