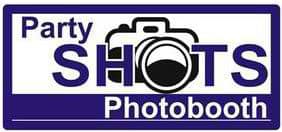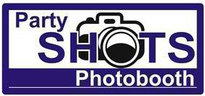 Partyshots Photobooth Company is a commercial and photographic establishment that brings state–of-the-art technology on site shoot and print services during special events like: weddings, birthdays, baptismal, graduation parties and a whole lot more. Name it Partyshots Photobooth, will be there and do it for you! Due to the big target market potential and demand as well of the business, it has started to reach every area where there is ongoing event by venturing into Partyshots Photobooth Franchise. This company is the first ever photo establishment developed as a franchising business by Francorp. How does being a part of pioneers sound?
This business operates on minimal overhead expenses, no need to worry a lot every single month. No rental space required, utilize part time staff (on call only), out-sourced graphic designing center is provided so there is no need to hire graphic artists, it is not necessary to hire vehicles as all the units can be dismantled and best of all, no utility bills to pay!

Total start up package is Php 330,000. The following are the inclusions:
A high-end and durable photo booth machine which can be remotely accessed
The right to use proprietary marks
Peripherals, Studio Light system
Backdrop stands and bars
Props set
E-forms
Initial forms and flyers
Staff Uniforms
Manual of operating system
Training program onsite
Marketing Kit
Technical and marketing support
For the duration of Partyshots Photobooth Franchise, graphic designing is free of charge
Initial inventory supplies
3 years agreement, with minimal renewal fee
A website page
Requirements in applying:  self driven individuals who have great interest in the photo business, ample event numbers in the propose area in mind, financial capability to shoulder the fees and run the business, letter of intent, filled out information sheet (email party_shots@yahoo.com to avail of it), should be hands on in running the business and personal interview.
The business would be highly feasible if the area of interest has a good number of hotels, restaurants, fast food chains, residential area, and schools to boot. An applicant need not be knowledgeable when it comes to photography or graphic designing as training programs will be provided and graphic designs will be done in the main office. There will be no royalty fees but Php 680.00 or 8% of the package (whichever is higher) will be charged in every booking. ROI is estimated to be in a year provided there will be bookings of 8 times monthly.
Advantages of availing Partyshots Photobooth Franchise:
High end machines
Magnetic prints (which is a strong marketing tool)
Free webpage
Complete equipments
Published packages are guaranteed income
Free samples to show clients
Marketing, operational and graphics support

Known reputable brand
The products Partyshots Photobooth offer are: fade proof, magnetized, thick and flexible, scratch and waterproof. The company allows installment of the franchise cost, upon down payment of 50% of the franchise cost and location approval, training will commence right away and the business can start for as soon as a week or 2! (In a span of 1 year, a 2.5% monthly installment needs to be paid through the assistance of Partyshots Photobooth accredited financial institution).
Contact Details
If you need more information regarding the Partyshots Photobooth Franchise, you may get in touch with them through the following contact information:
Website: www.franchisephotobooth.com, www.partyshotsphotobooth.com
Email: party_shots@yahoo.com, partyshotsphotobooth@gmail.com
Phone No.: (02)341-1886
Fax No.: (02)434-1800
Mobile No.: 0922- 893-1886
Address: Unit 15 Anonas Commercial Complex, #3 Anonas St., Proj. 3, Quezon City, Philippines
Jack is a self-made entrepreneur, who actually started out in the Military, then worked for the Government for a few years, until he finally made that bold step and started out his own online and offline businesses. He's never looked back ever since, and hasn't been happier…