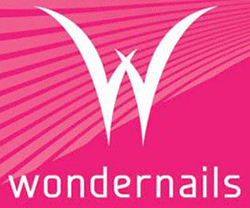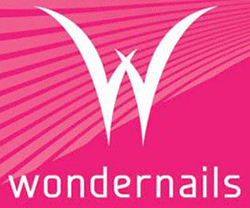 Whether you want to show off your well groomed hands and feet in a meeting, family or friends' gatherings and many others, Wondernails Salon is the place to be nowadays. This chic salon is providing excellent services at affordable prices you will surely keep coming back for more. The winning combination that the company boosts is its luxurious ambience, friendly and personalized service, as well as affordable price. It opened its doors on 2010 March in Elizabeth Mall in Cebu City. After a while, 2 outlets have opened to cater to the growing clientele in Metro Ayala and Pacific Mall which are both located in Cebu City and Mandaue. Again, it has expanded into more outlets after a few years more, it has been continuously expanding through franchising and company owned outlets as well. At Wondernails Salon, rest assured that you will be well taken care of, as they are result oriented, and gives its customers a great value for their money during every visit.
Wondernails Salon Services
Manicure
Pedicure
Change Polish
Nail Art
Imported Polish
Eyebrow Shaping
Threading
Foot Scrub with Pedicure
Foot Spa with Pedicure
Upper Lip Waxing
Underarm waxing
Half Leg Waxing
Bikini Wax
Brazilian Wax
Eyelash Extensions
Hairdo and Makeup
Male and female Haircut
Shampoo/Dry
Hair Ironing
Highlight
Frosting
Hair Coloring
Henna Wax
Keratin Treatment
Cellophane
Rebond
Rebond with Hair Treatment/Cellophane/Haircut

What are the steps in buying a Wondernails Salon Franchise?
Fill out the confidential questionnaire to be found on this link (include a letter of intent and indicate the preferred location): http://www.rkfranchise.com/wefranchise/wondernails/steps.php
The franchisor will conduct a preliminary interview if the applicant is qualified.
The franchise details will be discussed.
The franchisor will evaluate the application.
The Franchise Disclosure Information will be presented.
Location will be evaluated and approved.
Signing of the Wondernails Salon Franchise Agreement and franchise fee payment.
Outlet set-up.
Training program for the franchisee and required staff will commence.
A representative will be sent out to provide opening assistance.
Launching of the newly franchised outlet.
Franchise Details
Fee:
Php 350, 000 for full service station
Php 250, 000 for nail salon only
Inclusive of:
Trade name
Propriety Marks
Site approval
Training for franchisee and required staff
Procurement program
Opening assistance
Operations manual in loan
Research & development 
Wondernails Salon Franchise Term – 5 years
Continuation Fee – Php 7,000 monthly for nail salon and Php 8, 000 gor full service salon
Capital Requirement – Php 1,000,000 to Php 1,500,000 estimated
Minimum Space Requirement – 45 square meters for nail salon and 65 square meters for a full service salon
You may fill out and submit the form in this link to avail of a franchise kit: http://www.rkfranchise.com/wefranchise/wondernails/franchise.php
Contact Details
Website: www.rkfranchise.com/wefranchise/wondernails/profile.php
Manila Branch:
Email: rk@rkfranchise.com, rkfranchiseconsultancy@yahoo.com 
Phone nos.: (02)912-2946, (02)912-2973, (02)955-0734
Fax no.: (02)911-1966, (02)912-2973
Cebu Branch:
Email: rkcebu@gmail.com
Phone nos.: (032)253-5010, (032)254-0473
Address: RK Franchise Consultancy Inc., G/F Minnesota Mansion, 267 Ermin Garcia St., Cubao, Quezon City, Philippines
Jack is a self-made entrepreneur, who actually started out in the Military, then worked for the Government for a few years, until he finally made that bold step and started out his own online and offline businesses. He's never looked back ever since, and hasn't been happier…