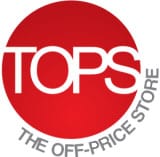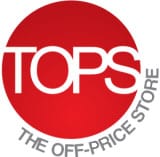 This retail company has broken the monotony of strategically placing a retail store in commercial areas and major malls. Instead, its stores are located somewhere it is not an obvious retail store area. This way, they were able to handle the merchandising and marketing and maximized the profits at the same time. Recently, the store Is operating as a business unit under Star Trends.  The Off-Price Store is already at its 5th branch in just after a few years of operation. They can be found in and around Metro Manila and neighboring provinces. The company is planning to keep the clients kept up in the world of retailing (a never ending innovation process), with the demand for quality fashion at affordable prices.
The Off-Price Store prides itself with the best quality, fast and friendly service with great execution. It is a group of well trained and developed team, who all share the same value of respecting the customers, and believes that everyone has an opportunity for growth. The company is seeking individuals who would love to share the visions TOPS has started: serving customers effectively and efficiently, building long term loyalty and trusts from patrons, providing the best brand everyone recognizes and a lot more.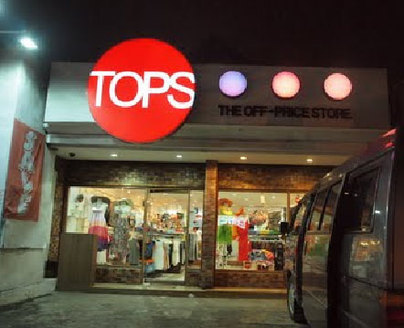 Being the only outlet that sells authentic US and UK brands at 50% to 80% discounted prices which allows for bulk sales, customer loyalty and value for money.  TOPS Franchise offers a lot of opportunity to the successful candidates. This store caters from all walks of life, ages, economic groups and the stores are venues for group shopping, hence generates bigger sales.
Product Offerings:
Men's Wear (Hugo Boss, Old Navy, Kenneth Cole and French Connection)
Ladies Wear, Accessories and Shoes (H & M, Ralph Lauren, Tommy Hilfiger, Bershka, and Calvin Klein)
Franchise Details:
It is a Francorp-developed and PFA-approved system which allows ROI generates in 1.5 to 2 years time.
Php 500,000 for a store site – a onetime fee
Transferrable upon approval, renewable every 5 years without any additional cost 
Inclusions:
Marketing strategy
Franchise operations manual
Extensive training on all aspects of the business

 
Capital Expenditure inclusions: rental deposits and advances, store renovation and equipment. The average CapEx is around Php 800,000 to Php 1,000,000 for a 100 square meters store location. Marketability and feasibility will be assessed first off for the location (free of charge).  The initial order of merchandise for trade has an estimated value of Php 1,200,000 and a refundable deposit of guarantee of Php 300,000 will be paid.
TOPS Franchise Package Inclusion:
Operations and Training manuals
Merchandising guidelines
Advertising and Marketing  support structure
Operations and Sales support structure
System and Inventory Management support structure
POS, Proprietary Retail  and Customer Management software
Marketing and Website exposure
Geographical marketing plan
Franchisee/Management and staff training program
Communication support (built in)
Grand opening assistance
Location selection and architectural /construction /sourcing support
Management team continued guidance and support
Right to use the name/trademark
Right to use the designs/adverts done by agency
TOPS Franchise Owner's Responsibilities:

 

Labor, rentals, utilities and local marketing expenses
Royalty Fee is 5% of gross sales to be paid for 3% merchandise royalty + 2% national advertising
Must be willing to learn the company's proven retail system
Business integrity must be of highest standard
Insurance coverage

 
For more information about the franchise, contact the company on this link: http://tops.ph/contact/
Contact Details
If you have any other queries regarding the TOPS Franchise, you may also reach them through the following:
Website: tops.ph
Email: jonasang@gmail.com, theoffpricestore@gmail.com
Phone Nos.: (02)687-6377, (02)895-6115, (02)875-6115
Mobile No.: 0918-991-TOPS(8677)
Address: Unit 1001-02, 10th Floor, Richmonde Plasa, San Miguel Ave., Ortigas, Pasig City, Philippines
Jack is a self-made entrepreneur, who actually started out in the Military, then worked for the Government for a few years, until he finally made that bold step and started out his own online and offline businesses. He's never looked back ever since, and hasn't been happier…