Ultra Mega started the business about 37 years ago in Binondo, Manila. It was then offering school supplies and cosmetics to the masses located in the area. It used to be name LBT Trading and then changed to CPT Trading; and a few years later, the company cannot stop growing and has expanded to its name Ultra Mega. Hectares and hectares of distribution hub located in Muntinlupa City, Baliuag Bulacan, Antipolo City, and Balagtas Bulacan added up to the horizon. The company is now a giant in the retail distribution, evolved and gone a very long way. From retailing only few variations of products, it now offers heaps of food and non food grocery items as well.
Ultra Mega is committed to maintaining a good business relation to its loyal customers and suppliers at the same time. Due to that, it has gotten the respect and trust of the customers. The company is renowned to offer the lowest possible priced wholesale items that are perfect for the customers' under tight budgets nowadays. Wide distribution coverage, faster sales movement and better deals are what the company strives to do all the time. The company is seeking ways on how to improve every Filipino lives, and offers business opportunities too through Ultra Mega Franchise.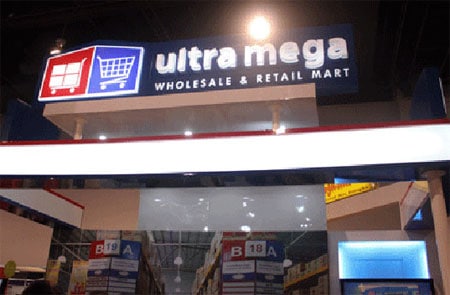 What are the franchise details?
Franchise Fee is  Php 350,000
Total Capital Investment is Php 10,000,000 to Php 15,000,000
3% Gross margin for Royalty Fee
Company Owned Outlets are 11 at the moment
The Ultra Mega Franchise agreement is 5 years
Contact Details
If you need more information regarding the Ultra Mega Franchise, you may contact them through their contact details below:
Website: www.ultramega.com.ph
Facebook Page: www.facebook.com/ultramegamultisales
Twitter: twitter.com/UltraMega888
Email: ummsfranchise@ultramega.com.ph
Phone Nos.: (02)904-5882, (02)862-0032
Fax No.: (02)861-4470
Mobile Nos.: 0917-989-4512, 0922-877-1577
Address: ULTRA MEGA MULTI-SALES, 888 Brgy. Tunasan, National Hi-way, Muntinlupa City, Philippines
Jack is a self-made entrepreneur, who actually started out in the Military, then worked for the Government for a few years, until he finally made that bold step and started out his own online and offline businesses. He's never looked back ever since, and hasn't been happier…