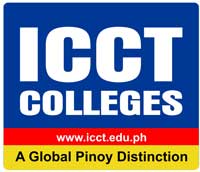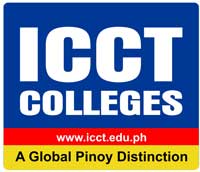 With his desire to help the town of Rizal obtains knowledge and skills in information and computer technology, Dr. William S. Co decided to build The Institute of Creative Computer Technology Foundation Inc. It was established on December 15, 1992. By the year 1994, they began to cater students the needs of a four-year bachelor degree in information technology course. ICCT Colleges is a private institution with a goal to provide a higher education that aims for perfection. It specializes in the field of Information Technology and branded their business Institute of Creative Computer Technology Foundation Inc. With its popularity and impressive growth of enrolment, they began to expand into franchising and made ICCT Colleges franchise available to all eager entrepreneurs who would like to venture in the learning industry.
Institute of Creative Computer Technology Foundation Inc. is still progressing in the field of IT, sustaining its students with knowledge with advance Information & Communication with international standard. Included in the ICCT Colleges Franchise a number of four year degree courses such as B.S. Electronics and Communication Engineering and B.S. Computer Engineering which is under the College of Engineering; B.S. Medical Technology under the College of Health Sciences; B.S. Criminology and the course which they are known for, Computer Studies as well as other courses that may interest the desire of every students. They also provide full assistance in your business operation and marketing with fully equipped personnel who are seasoned in the industry and proficient in the management of the business.
ICCT Colleges Franchise envisions an ascertainable appeal of IT education to the people which gives rise to its satellite campuses and other branches of institutions. With its affordable total investment of 5 million pesos, ICCT has branched out and expanded its campuses all over Luzon. Currently it has 8 campuses, with affiliations to different big companies throughout the Philippines, franchising ICCT Colleges will not only provide a quality education of excellence but will also give you the insurance that your investment will give back your money's worth. For more information please inquire through the contact details listed below.
Contact Details
If you want to learn more about the ICCT Colleges Franchise, get in touch with them through the following:
Website: www.icct.edu.ph
Facebook Page: www.facebook.com/icctfan
Twitter: twitter.com/tweeticct
Email: info@icct.edu.ph
Phone Nos.: (02)682-5914
Fax No.: (02)249-1049
Address: ICCT Building, V.V. Soliven Ave. II, Cainta, Rizal, Philippines
Jack is a self-made entrepreneur, who actually started out in the Military, then worked for the Government for a few years, until he finally made that bold step and started out his own online and offline businesses. He's never looked back ever since, and hasn't been happier…