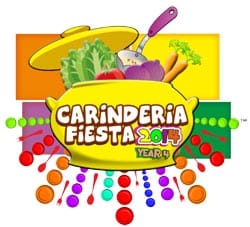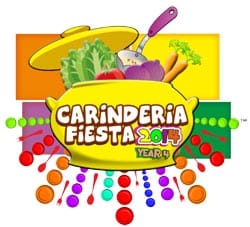 The Carinderia Fiesta 2014 will be held at the World Trade Center in Pasay City in October 3 and 4, 2014.
It all started with a dream, a dream to uplift the standards of our beloved Carinderia industry. We wanted to hold their hands as they grow their business, teach them the fundamentals of food trade and render only the highest quality service they can give. And then there was CARINDERIA FIESTA. It tells a story of commitment, passion and success. It is your story. IT IS OUR STORY.
As it flips to its 4th year, Carinderia Fiesta continues to tell tales of unmatched dedication and service to the rich Filipino Food Industry on October 3 & 4, 2014 at the World Trade Center Manila, Pasay City, Philippines.
Carinderia Fiesta is dubbed as the most celebrated gastronomic event of the year bringing together all the biggest names and authorities in the food industry and the largest gathering of all carinderia business owners, food enthusiasts, cooks, kitchenware suppliers, small to medium entrepreneurs, professionals and students in the Metro happening annually on a common ground where all these major stakeholders can meet face­-to-face, talk about their relevant learning experiences that can be of huge help to one another.
Looking Closer
The plot aims nothing, really, but to inspire people to embark upon carinderia business and be the guiding light of those who are already in it. Highlights of the advocacy are round table discussions about hygiene and sanitation, food preparation and safety, business sense and budgeting, food presentation and table setting, delectable, time and cost efficient recipes and self-image enhancement, testimonials from successful business owners and industry icons, cooking demonstrations. Making the celebration more enticing is its annual theme taking form of the different native festivals in the Philippines.
We've done a standard Pinoy Fiesta on Year 1, Pahiyas Festival on Year 2 and Kadayawan Festival for the year 2013 On its 4th sequel, Carinderia Fiesta will take on its own look, a festival guise only fitting for a food event, its own identity, distinct and unique. Just like in any other festivals being celebrated, Carinderia Fiesta yearly hails a Carinderia Queen who acts as the ambassadress of the noble advocacy of the program. She is definitely not your typical beauty queen but she has the heart, willing to serve and be a catalyst of change.
Setting
A perfect setting completes the ingredients of a perfect story. The hallowed halls of World Trade Center Manila have been the cradle of the advocacy since day 1. Being the prime choice of many of the major exhibitions and trade shows from different parts of the world, it offers a fully equipped facility in a strategic location that offers excellent visitor mileage.
Located at the heart of Pasay City, surrounded by premier residential and business locations, World Trade Center Manila proves to be the only suitable venue for esteemed affairs like Carinderia Fiesta.
More Information
If you are interested in attending the Carinderia Fiesta 2014 or become one of its exhibitors, you can contact the organizers below:
Contact Person: Mark Anthony C. Araneta
Telephone numbers: 899-1943 locals 101, 104, 110 to 112
Mobile number: 0906-705-1094
Email: makiaraneta.marylindbertintl@gmail.com
Jack is a self-made entrepreneur, who actually started out in the Military, then worked for the Government for a few years, until he finally made that bold step and started out his own online and offline businesses. He's never looked back ever since, and hasn't been happier…