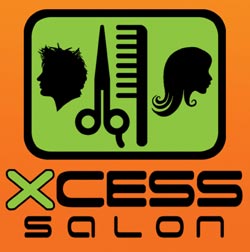 What drives this salon to succeed is to be different from the rest as well as striving to provide the best quality service to everyone. Among the visions of Xcess Salon are to make the people who visits it happy, contented and satisfied with the service done to them; the cleanest and most favorite salon of Filipinos. What makes them successful in the business is the kind of service they provide each customers, happy and best quality and passionate in what they do.
Xcess Salon Services Offered:
Hair Cut
Hair Straightening (Rebonding with Treatment, Keratin Blow Out)
Hair Colour (Streaks, Cellophane)
Hair Treatment (Hot Oil, Morrocan Argan Oil, Semi De Lino Ilumina, D2 Davines, Biolage-Anti Hair Loss Treatment)
Hands and Feet Care (Aesthetic Nail Art, Basic Foot Spa, Foot Spa with Magic Jelly, Enchanting Forest Foot Spa, Aromatherapy Foot Spa, Fashionably Chic and Oceanic.)
Creatic Coldwave (Perming)
Enjoy Xcess Salon's seasonal promotions as well.
Xcess Salon Franchise Information
Franchise Fee of 5 Year Franchise Agreement – Php 200,000
Php 940,000 Fee for:
Salon Supplies
Salon Equipment
Architectural Plans
POS
Estimated Construction Cost-60 square metres –  Php 550,000 – Php 750,000
Total Capital Investment – Php P1,690,000 to Php 1,890,000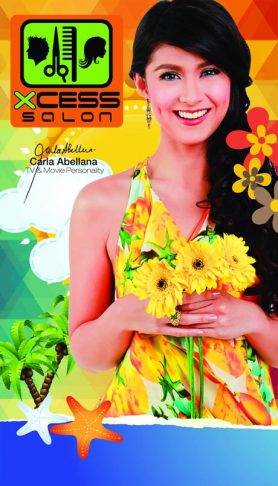 The Franchise Package
Use of Trade Name and Proprietary Marks
Well Invested and Reputable Brand
One of a Kind Concept
Strategic Locations
Site Evaluation and Approval
Pre-Identified Areas to Avoid Over Expansion
Distant Store Locations from One Outlet to Another Guaranteed
Business Planning
Forecast
Strategic Campaigns
Expansion Programs
Quality Control Program
Regular Business Reviews
System Uniformity
Centralized Purchasing
Dynamic Marketing Support per Outlet
Marketing Plan
National Advertising Campaign
National Advertising Umbrella
Local Store Marketing
Celebrity Endorsers
Monthly Uniform Promotion
Heavily Advertised Campaigns and Promotions
In-House Rewards Card Program
Access to Dynamic Salon Website
Social Media Network Centralized Management
TV, Print and Radio Exposure of Brand
Free Monthly Marketing Collaterals (Store Front Tarp)
Guaranteed Marketing Budget from Monthly Advertising Fee
National & Local Advertising Fund
Grand Inauguration with Celebrity Endorsers Present
Flyers
Franchisee Comprehensive Salon and Classroom Training Program
Pre and Grand Opening Team Support
Transfer of Trade Secrets and Techniques to Franchisee
Updating of Style and Trends
Refresher Training of Personnel
Salon Technology Transfer
Operations Manual & Customer Service Handbook
On-Going Research and Development
Semi-Annual Launches of New Products and Services
Operational Support Management Team
Point Of Sales (P.O.S.) Run Technology Via Cloud Computing
Technical Team Support
Assistance in Equipment and Merchandise Purchasing
Personnel Requirement, Assistance in Hiring
Assistance in providing of Well Trained and Professional Hairdressers, Manicurists
What are the benefits and advantages of Xcess Salon Franchise?
Unique Concept
Low Capital with High Return on Investment
Corporately and Professionally Run
Years of Experience in the Salon and Beauty Industry
Professional Staff Trained at Xcess Salon Corporate Headquarters
Updated Styles and Trends
High Marketing Budget
Centralized Purchasing
Long Credit Term (30 & 45 days)
Operating Cost is Low
No Over Expansion
Outlets will be Far Against Each Other
There is an Option to Construct the Branch for You
Resale Value of Assets is high
Early Stabilization of Income
Xcess Salon Franchise Application Steps
Send a letter of intent with your resume.
Submit the application and screening forms.
Submit photocopies of 2 valid identification cards.
Provide bank certification.
Submit these requirements at the address mentioned in the contact details.
Proposed Site Criteria
Must have the full concentration of the class C market
Must have high foot and vehicular traffic
Must have high visibility
Must be located in the drop or pick up points of PUVs
Must be a corner lot
Located at the ground floor
Parking area an advantage
Must have at least 5 years lease contract
Contact Details
If you want to learn more about the Xcess Salon Franchise, you may contact them through the following:
Website: www.xcesssalon.com
Facebook Page: www.facebook.com/XcessSalon
Tel. Nos.: (02)351-8261, (02)351-8519
Mobile No.: 0932-872-5580
Email: franchise@xcesssalon.com
Address: Xcess Salon Corporate Headquarters, Unit 1005 10th Floor, West Trade Bldg., West Avenue 1104, Quezon City, Philippines
Jack is a self-made entrepreneur, who actually started out in the Military, then worked for the Government for a few years, until he finally made that bold step and started out his own online and offline businesses. He's never looked back ever since, and hasn't been happier…