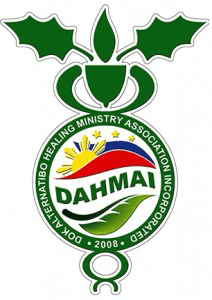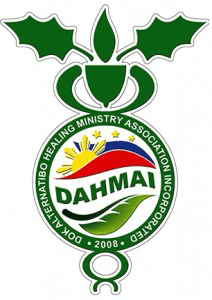 It first started as a cooperative way back in year 2007; Dok Alternatibo Herbal Medicine Clinic is now well renowned in the Philippines as manufacturer of its very own Cosmetic and Herbal products in its plant located at Davao del Sur, such as:
Herbal Products:
Molasses
Fulvic mineral
Honey
Activated Charoal Powder and Capsule
B Complex
B Complex Power Powder
Kidney Cleanse
Magnesium Ascorbate
Magnesium Concentrate Liver Cleanse
E Water
Squalene
Immune Booster
Eye Solution
Cosmetic products:
Scalp Care
Shampoo
Papaya Glutathione
Body Scrub
Soap
Aromatic Haplas Age Defying Cream
Eau De Toilette (Body Mist)
The company is owned and operated by the inventor of Award winning formula, and also a Doctor of Ministry in Alternative Medicine named Dr. Edgar Lozada Delibo. The award winning formula has proven to cure a lot of degenerative diseases in the past. Also, both the owner-operator and the company has garnered multiple awards that made Dok Alternatibo very credible and popular among Filipino people nowadays. It is aiming to be one of the most trustworthy and reliable clinic of both natural and herbal methods of treating diseases with the use of technological and scientific applications.
Currently, Dok Alternatibo has outlets in the following areas: Cubao, Lucena City, Lipa Batangas, Dagupan City, Tarlac City, Naga, Legaspi, and Puerto Princesa in Palawan. In Visayas, it has outlets in APM Mall in Cebu, Bogo City, Bohol, Iloilo, Dumaguete, Tacloban, Bacolod, Ormoc and Mindoro. Zamboanga, Dipolog, Surigao, Ozamiz, Butuan, Cagayan De Oro, Davao, Digos, Bukidnon, South and North Cotabato in Mindanao area.
Dok Alternatibo Franchise is now accepting qualified applicants who are willing and able to join the company in its quest to continue the legacy it has started years ago. 
What is the Franchise Information?
Franchise Fee – Php 198, 000
What are included in the Franchise?
Proprietary Marks and Trade Name use
Location evaluation and approval
Training Program for required employees and franchisee
Procurement Program
Opening Assistance
Operations Manual
Research and Development
The Total Capital Requirement is estimated to Php 950, 000
Initial Term agreement is 5 years
Royalty Fee is 5% of gross sales monthly
Minimum space requirement is 50 square metres
Steps in owning Dok Alternatibo Franchise
Fill up and send the confidential questionnaire from this link: http://www.rkfranchise.com/wefranchise/dokalternatibo/franchise.php – and include a Letter Of Intent to the address given below.
Your application will be evaluated by the company.
An initial interview will be conducted to the qualified candidate and the Dok Alternatibo Franchise will be discussed as well.
The Franchise Disclosure Information will be presented to the qualified candidate for review.
The proposed location will be evaluated and if approved, comes the Franchise Agreement and payment of the Fee next.
Setting up of the outlet will start.
Training program for the franchisee and the required staff will commence at this point.
Opening assistance will be received.
Dok Alternatibo franchised outlet grand opening. 
Contact Details
Website 1: www.rkfranchise.com/wefranchise/dokalternatibo
Website 2: dokalternatibo.org
Email: dokalternatibo_franchising@yahoo.com
Mobile Nos.: 0922-8375024, 0939-4659203
Address: Dok Alternatibo – Research & Development Foundation Building, Zone-II, Estrada 6th Digos City, Davao Del Sur, Philippines
Contact them also through RK Franchising Consultancy: 
Manila Branch:
Email: rk@rkfranchise.com, rkfranchiseconsultancy@yahoo.com 
Phone nos.: (02)912-2946, (02)912-2973, (02)955-0734
Fax no.: (02)911-1966, (02)912-2973
Cebu Branch:
Email: rkcebu@gmail.com
Phone nos.: (032)253-5010, (032)254-0473
Address: RK Franchise Consultancy Inc., G/F Minnesota Mansion, 267 Ermin Garcia St., Cubao, Quezon City, Philippines
Jack is a self-made entrepreneur, who actually started out in the Military, then worked for the Government for a few years, until he finally made that bold step and started out his own online and offline businesses. He's never looked back ever since, and hasn't been happier…