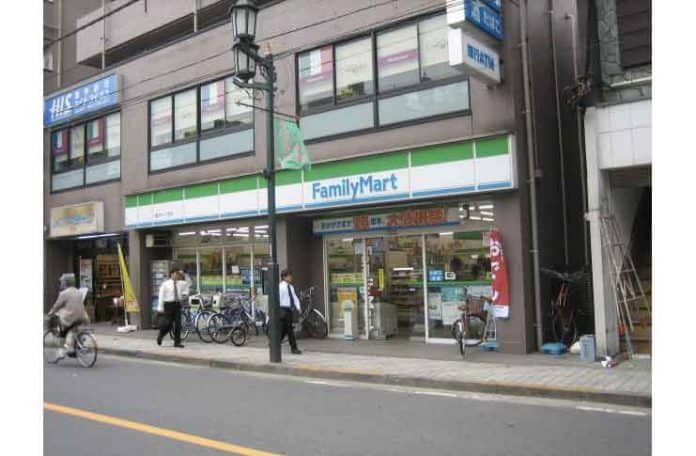 How many times a day do you visit a Grocery store – be it 7-11, Ministop or Family Mart? Is it once a day, 3x or even more? Well, it's a fact that Asians and Filipinos LOVE Grocery Stores. No wonder why the Family Mart Franchise, as well as 7-11, Ministop and others, have become so popular in the country. The convenience stores sector in the Philippines has experienced a strong expansion over the past decade, with around 4,000 grocery stores currently operating in the country.
However, is it profitable to invest in a Grocery store Franchise? Well, we will try to give you all the details and latest news updates, so you can do your own research before investing your hard-earned money.
Family Mart: A Quick Background
The first Family Mart store opened back in 1973 in Sayama, in the Saitama Prefecture of Japan. Family Mart is the 2nd largest convenience store franchise chain in the land of the rising sun, just behind 7-Eleven. This giant grocery store franchise has now more than 24,250 stores worldwide in Japan, Taiwan, China,  Thailand, Vietnam, Indonesia, Malaysia and Philippines.
The Family Mart franchise company is a subsidiary of Family Mart UNY Holdings, Ltd. which also owns the supermarket chain Uny.
A Family Mart store in Japan offers all of the usual Japanese convenience store goods such as basic grocery items, magazines, manga comics, soft drinks, alcoholic drinks like sake, nikuman, fried chicken, onigiri, bento, and many more.
In 2013, FamilyMart launched its franchise operations in the Philippines, under the ownership of the prestigious Ayala Corporation, Rustan's Group and Itochu Corp., the original FamilyMart parent company from Japan. The first branch in Metro Manila was opened in Glorietta 3 mall in Makati. By now there are more than 100 Family Mart stores in the Philippines. The original plan was to open 700 to 800 stores nationwide by the end of 2018. However, it doesn't look like this goal will be achieved (see updated news at the bottom).
What's special about the Family Mart Franchise?
According to the company brochure, aside from the basic comfort services of a convenience store, Family Mart puts the customers first. They claim to prioritize on quality, great ambiance and affordable products, which Filipinos are indeed looking for these days. As for the ambiance point, I can definitely agree to some extent, after visiting a number of Family Mart stores in Manila. There's always an abundance of tables and chairs, or a nice bar to sit at and enjoy your eat comfortably.
Check out this video about a Family Mart Franchise Event:

FAMILY MART FRANCHISE EVENT from Video on Vimeo.
What is the Franchise Fee of Family Mart? And What is the Total Investment required?
The total investment required to open a Family Mart franchise store will naturally depend on the store layout, size and location. This can range from P4 million to P8 million. The ROI for the franchise investment is estimated at 4 to 6 years.
What does a Family Mart Franchise include?
This franchise package will include the following:
Operational rights of the Family Mart store
Leasehold improvements
Equipment for the store
Initial merchandise inventory
Contingency fee
Branding rights
Marketing Campaign
Franchisee training program
Set-up support
Product development
Grand opening support
Long acceptance process
Expensive Franchise fee
Franchisees will go through an intensive four-week training, which involves classroom and hands-on in-store training.
The support provided by FamilyMart's franchise includes set-up, store opening and staff training stages, as well as assistance through distribution center, computerized systems, area manager's assistance, system-wide marketing campaign, branding rights, product development, and more.
Advantages of Opening a Family Mart Franchise:
More than 40 years of grocery store experience in numerous countries in Asia
Japanese brand = high quality system
The Franchise company provides on-going support and training to the franchisees
Disadvantages of Opening a Family Mart Franchise:
Expensive Franchise Fee
Long application process
Am I eligible to buy a Family Mart Franchise?
If you're interested to open your Family Mart store, you'll have to be:
At least 25 years old
a College graduate
Capable of funding the required investment through personal funds or financing from any banking institution
How to Apply to become a Family Mart Franchisee?
If you answered "YES I AM" to all the above – then you can start the application process. As a franchisee applicant, you will need to go through a series of interviews, location market studies, reviews of contract, and more. Once you're approved, you'll need to pay the franchise fee, after which the training will start.
You have More Questions?
If we haven't answered all your questions about opening a Family Mart Franchise, we suggest contacting Family Mart directly at:
Office Address: G/F ALCO Bldg. 391 Sen. Gil J. Puyat Avenue, Makati, Metro Manila, Philippines
http://familymart.com.ph/franchise/
Telephone: 625-5701 to 03
News update regarding Family Mart:
In October 2017, Businessman Dennis Uy took over the operations of the local franchisee of Family Mart convenience stores in the Philippines. The reason, according to local newspapers – the company struggled to expand.
The reason: Competition became tougher in past years, mainly from 7-11 and Ministop, but also from SM Group's Alfamart and Villar Family's All Day. Also, space owners in Manila started increasing rental rates due to high demand from all the convenience-store operators. So as always – we suggest doing your due-diligence and market research before investing in any franchise opportunity…
Good luck!