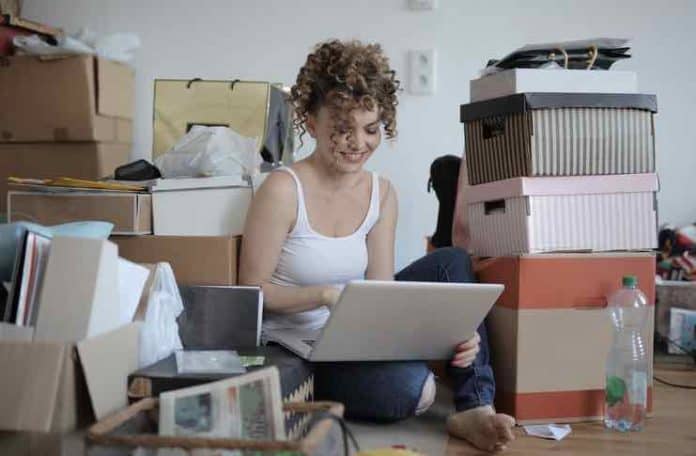 Do you own an eCommerce site, or are you planning to start one? If yes, then one of the most important things you will need for your digital marketing is SEO. You need to at least know the basics of SEO for eCommerce websites.
When you have an online store, you must have a website. And with the website, you would like to get the most traffic to increase your sales. However, the competition is unbearable, and more than 90% of websites remain unseen for years. 
To survive, you must implement the right SEO strategies to increase the visibility of your site. If you wonder how you can do it, read our short guide on the best tips that you should adopt. 
SEO for eCommerce Websites: 6 Useful Tips
1. Set Goals
The first and vital step for building strong SEO is to set your goals. What are you trying to achieve? If you are a new online store, then your primary goal would be to create business awareness and attract leads. 
If you are an old eCommerce store, then your goals would be to generate more leads and probably, boost your traffic. As you set your goals, you may have to go a step further and talk to your clients regarding their needs. 
Find out the common thing they like, and then work towards improving it. Your goals should be directly aligned with the needs of the majority of online users. After setting the goals, you can then implement the right strategies to apply.
2. Embrace Blogging
Blogging involves creating informative content for your readers. Before you start, you can find out the most searched topics and then write about them. The best topics should be related to the products or services you offer. 
Blogging is diverse, and you can write your own blogs on your website, or write them on a guest blog and backlink your site. Both options are great, but if you consider guest blogging, then you must use strong backlinks. 
As mentioned in the article titled "The 3 Step SEO Backlink Strategy That Works Like Magic", backlinks require a well-thought plan. You should come up with great backlinks or use reliable backlinking software. Also, the guest blog website should be reputable enough to boost your credibility. Carry out your research, write the blogs, and post on a reputable website. Remember to refresh your blogs regularly too.
3. Search for Keywords
This is probably the most important tip of our guide to SEO for eCommerce websites. Keywords are key in the world of Google and search engines.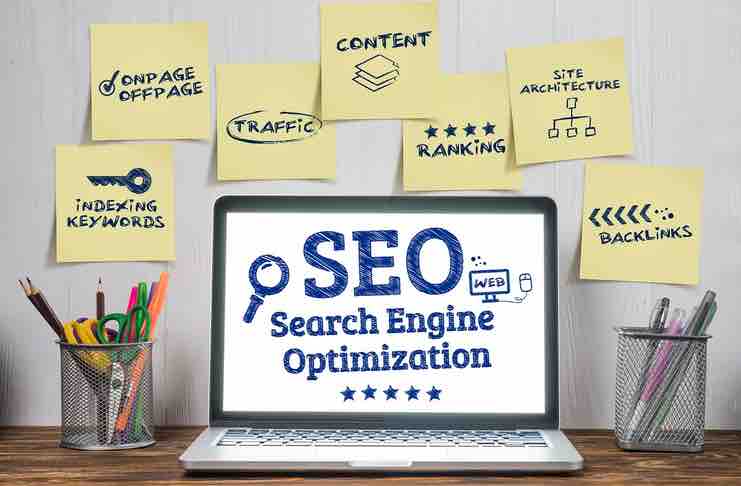 A keyword is a high volume searchable word. It is a common phrase which people use whenever they need to find a service. For instance, if you sell pizzas in Washington, the term "Pizza Washington" would be an ideal keyword. 
Ideally, the keywords should mention the product/service you offer and the local SEO benefits. Keyword research is fundamental because it determines the visibility of your firm. You should take your time in this step, and apply the following tips in finding the right keywords:
Use keyword finder tools- there are plenty of keywords tools that help people find the right keywords. Use them to get helpful suggestions. Ensure that the tool you choose is easy to use and provides competitive keywords.

Consider competitors – find out the exact keywords that your competitors use. If the strategies work for them, the chances are high that they will work for you.

Use long-tail keywords- a long tail keyword is a specific keyword that contains detailed information. For instance, the keywords "preschool teacher in California" would be best compared to "teacher California." The long-tail keywords will only drive the right traffic to your site, and you will have lower bounce rates.
The ideal keywords that you use should be relevant to your niche. They should be searchable too. You can seek expert help regarding the right keywords.
4. Use the Keywords Well
Once you have researched your keywords, you should use them well in your content. You can use them in blogs or on your website. 
When you use them in your articles, your clients will find your business with ease whenever they read the content. All you have to do is ensure that the keywords are used well in the article/website.
You should not overstuff them in the article. Even though you want to make the site more visible, many keywords in the same article will increase repetitiveness. 
They will also make the article boring to read. Similarly, you should not use the exact keywords in many articles. That act is known as cannibalization and can attract hefty penalties or even cause your website's closure.
5. Optimize For Mobile
It's essential to optimize your website for mobile when you want to boost your traffic. Nowadays, people who use mobile devices such as smartphones are more than those who use computers and laptops.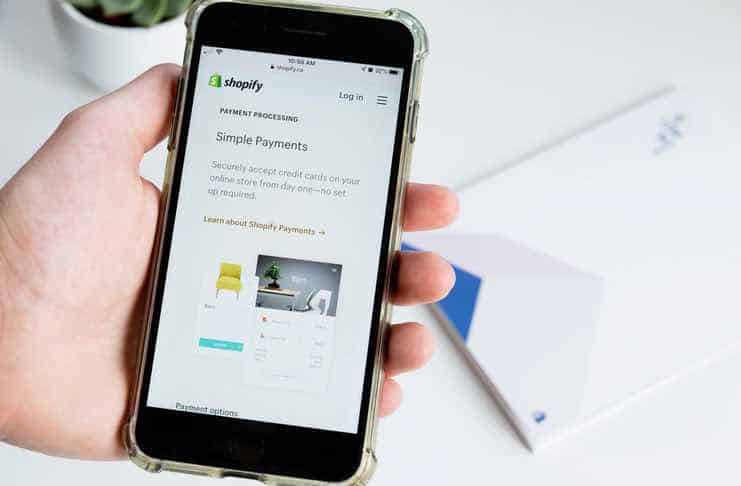 When you optimize for mobile, your online store becomes easy to access using mobile devices, which means your traffic increases. Besides the ease of access, mobile responsive websites get priority rankings from the search engines. 
So, hire a great website designer to improve the responsiveness of your website to attract more leads.
6. Include Customer Reviews
This might not seem like a crucial factor in SEO for eCommerce sites, but it is. Did you know that customer reviews can increase your website's conversion rate by 15 to 75%? When you include the reviews, you encourage more people to trust you. 
Remember that we are living in a digital era where the rate of online frauds is very high. As such, online buyers always consider the past customer reviews to make a buying decision. 
If you don't have any reviews, you will not win your clients' trust, which means that you may have very low conversion rates. So, encourage your past clients to leave reviews regarding their experience for shopping with you. 
You may not satisfy everyone in business, and this means that you may have some negative reviews. Reply to them well so that other online users can see how well you handle complaints.
Mastering SEO for eCommerce Sites Should Be Your Survival Tactic
SEO is the only survival tactic for e-Commerce websites. It helps in marketing your business to a broader audience and enhances the reputation of the firm too. So don't settle for less. Understand how SEO works and apply the above tips to improve the visibility of your site. 
Also, check out the strategies that your competitors are applying and use them too. Call an expert to hold your hand as you grow.
Looking for more SEO tips? Read our post about Small Business SEO Tips or about leveraging SEO marketing for your franchise business. 
Danella Yaptinchay is the managing director of Full Suite, a service company providing back end support to small businesses. She is a cofounder of Co.lab, a coworking space, and of the media company Homegrown.ph. In constant pursuit of balance and self-development, she tries to apply the practices of yoga to her daily life.