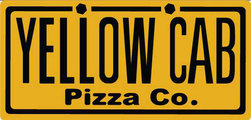 This is a chain that operates in the USA, Philippines, Qatar, Guam and Malaysia. Conceptualizing the New York style pizza, the company was founded in 2001. Using only the best and freshest ingredients one can find, and this is the reason why the customers keep coming back for more. The restaurants are innovative but causally designed, perfect for family gatherings, friends' meet ups, and even corporate meetings. Yellow Cab is well renowned for its very generous pizza toppings of healthy ingredients to cheese laden ones.
Who qualifies as a franchisee?
Someone who has a strong drive to succeed
Should have experience in people skills
Willing and able to undergo the extensive training in store operations
Must be willing to be hands on and devoted in handling the business

 
Yellow Cab Franchise investment cost:
The package ranges from Php 8,000,000 to Php 10,000,000  (for a shell type/ retro fit restaurant)
Php 11,000,000 to Php 14,000,000 (free standing store)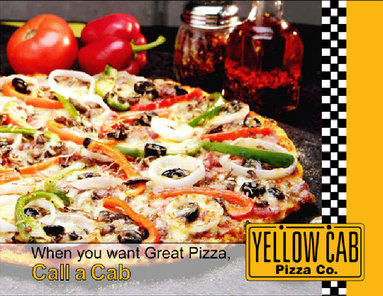 Inclusions:
Franchise Fee
Construction of the store
Furniture and Fixtures
Air conditioning Unit
Equipment
Pre-operating Expenses
Signage
Trade name license
Trademark
Method of Doing Business
Investment cost may vary depending on the store locations in Metro Manila, Provincial Areas or Greater Manila Are, etc.
You can still apply for a Yellow Cab Franchise even if you do not have a store location, the company will assist in looking for a site for you. The floor area requirements are the following: 80 to 120 square meters for retro fit stores, 130 to 180 square meters for the free standing or stand alone stores, there must be parking lot allocation. The company will provide the store design, architecture, layout, equipment, and the entire facilities requirement.
Return on Investment should be high provided the store's operations, sales, market potential, investment cost among other things are managed and controlled properly by the franchisee. The agreement is 10 years but renewable for another 5 years, which is upon mutual agreement of both parties.
Continuing Services Yellow Cab Franchise provides:
Operations manual covering all the facets of operations (revisions will be provided if there would be any)
Advisory Service on promotional, business and operational concerns
Periodic visits by the skilled team from the company
If interested in applying:
 submit a letter of proposal to:
MR. ROY QUEJADA
Chief Operating Officer
YELLOW CAB FOOD CORPORATION
5484 South Super Highway, Makati City 1233
Tel: 856-1234/856-6123
Submit a map of the proposed site.

Submit a picture of the proposed site.
Contact Details
If you're interested in getting a Yellow Cab Franchise, you may reach them through the following:
Website: www.yellowcabpizza.com
Facebook Page: www.facebook.com/YellowCabPizzaOfficial
Twitter: twitter.com/ycpizzaofficial
Email: busdev@yellowcabpizza.com
Phone No.: (02)856-1234 loc. 120
Fax No.: (02)856-6954
Address: 5485 South Super Highway corner General Tinio St., Brgy. Bangkal, Makati City, Philippines