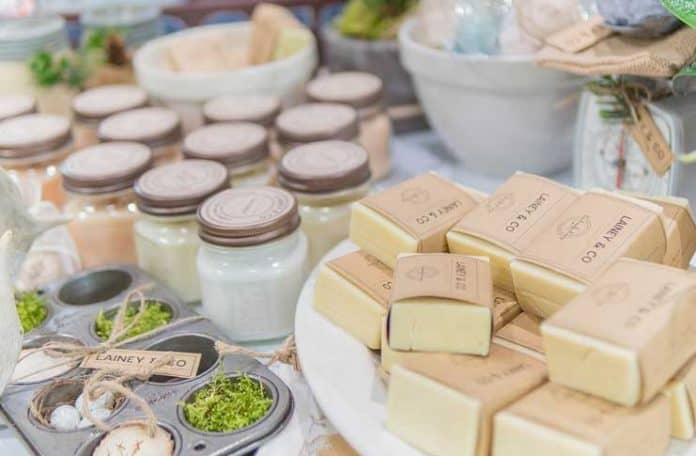 Want to learn how to make High Quality Bath and Body Products?
This beginner-friendly course will teach you how to make your own Homemade Bath and Body Products. You can learn how to make easy and luxurious bath and beauty products!
This course includes:
25 Video lessons in HD format
Exclusive bonus content
Lifetime access to the course, anywhere, anytime
Streaming and offline access on desktop and mobile
Offline sync with the iPhone & iPad apps of CreativeLive.com
100% satisfaction guarantee
The instructor of this course is Anne-Marie Faiola, also known as "The Soap Queen". She is the crafty mind behind Bramble Berry Soap Making Supplies and Handmade Beauty Box.
In this creative business course, you will learn her bullet-proof techniques for handcrafting your very own soaps and bath products.
In this course You will learn:
The technique called "Cold Process Soap Making"
How to formulate you very own lotion and balm recipes
Everything you need to know about sugar and salt scrubs
How to comply with government rules and regulations
The Instructor, Anne-Marie Faiola will share with you a powerful variety of techniques that even beginners can use to create Do-It-Yourself bath products that are as beautiful as they are useful.
Join Anne-Marie for Make Your Own Bath and Body Products and learn how to make high quality, handmade bath and beauty products which you can enjoy, gift, and sell.
About the Instructor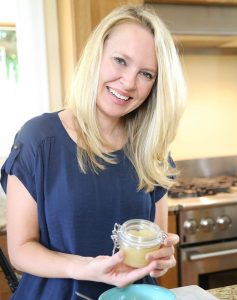 Anne-Marie Faiola is a seasoned U.S-based entrepreneur, the owner of Bramble Berry Soap Supplies, an American national retail company offering more than 2,500 ingredients for making personalized soaps, candles, and toiletries which initially gained its widespread following through several successful appearances on the famous Home Shopping Network (HSN). Anne-Marie is also the author of some popular books, including Soap Crafting and Pure Soap Making with over 70,000 copies sold.
About the School
This course is produced by CreativeLive.com, an online Education platform based in Seattle and San Francisco, U.S. CreativeLive.com broadcasts live classes to an international audience. Since 2010, over two billion minutes of course instruction on CreativeLive.com have been watched by millions of students from around the world.
One of the key elements of CreativeLive's approach to online studies is the effective interaction in their online classrooms. Each class also has studio audience students who appear on camera. These in-studio students also ask questions of the instructor during the class and act as a proxy for the online viewers at home.