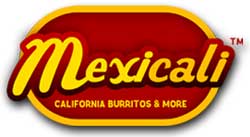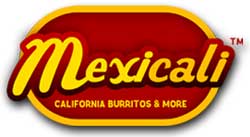 Franchising has now become the most recognized and most likely become the business trend here in the Philippines. We can see them various and myriads franchise stores in all corners of the country including the popular Mexicali. Mexicali is the country's famous establishment offering superb Californian-Mexican cuisine such as delectable burritos, crispy tacos and delicious enchiladas. If you have pinned down your decision to apply for a Mexicali franchise, you will never go wrong with your business endeavor because Mexicali has a proven business track record and have served millions of satisfied customers. By owning a franchise of Mexicali you will get an ultimate package full of business benefits and profit potential growth.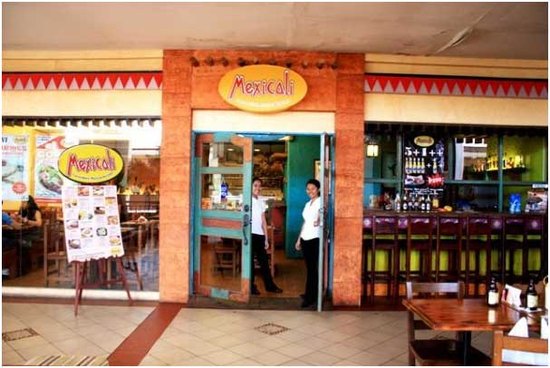 Included in the franchise package of Mexicali is an all out support to make your business leverage and do well in the return of investment. One way of showing Mexicali's support is the inclusion of training programs in the franchise for the manager and staffs. Training covers good customer service, successful store operations, kitchen techniques, flow of product or control, financial and inventory management and personnel or staff relations. They will provide manual to run and operate the restaurant in a Mexicali way. The franchise term is good for 5 years and renewable.
What more beneficial is that with Mexicali franchise they assist you with the marketing of your business by helping you in promoting and advertising for more exposure. You won't also find a problem with the equipment and construction because they provide a corporate contractor or you can have your choice of construction company so long it follows specifications of restaurant's design. All kitchen needs and interiors are also provided. And to ensure your success, a constant and close monitoring is done for your business growth and sales because Mexicali is committed to give you a return of investment in as early as 2 years within operation.
How Much is the Mexicali Franchise Fee and Investment Required?
For the financial aspects of the Mexicali franchise, a prospective franchisee must prepare oneself of the following expenditure, Php 1 million an amount needed for the basic construction, Php 600,000 to spend for the equipment and for the interiors or accessories an estimated amount of Php 200,000 is needed. The  franchise also covers the use of license, brand name and trademark, staffing or personnel recruitment, training for crews and the store manager, operating assistance and support as well as operating guidelines. Another thing to consider is a 40 to 70 sq. meter area or space ideal for the store and also a royalty fee of 6% from the monthly gross sales.
Contact Details
If you need more information regarding the Mexicali Franchise, you may contact them through any of their contact details listed below:
Website: www.mexicali.ph
Facebook Page: www.facebook.com/mexicaliphilippines
Email: mexicaliphilippines@gmail.com
Phone No.: (02)895-7713, (02)729-3358
Fax No.: (02)729-3358
Address: Mexicali Food Corp., JVR Bldg., Felipe St., Poblacion, Makati City, Philippines

Jack is a self-made entrepreneur, who actually started out in the Military, then worked for the Government for a few years, until he finally made that bold step and started out his own online and offline businesses. He's never looked back ever since, and hasn't been happier…